Meet the little cup that is big on convenience, safety and sustainability.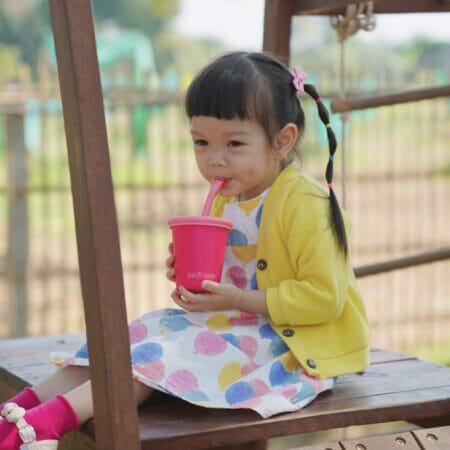 At 10 oz, our stainless steel Kid Cup is easy for small hands to hold and perfectly sized for a serving of water, juice or milk. Stroll to the playground, go for a walk or drive to grandma's house. The Kid Cup fits in most stroller and car seat cup holders and comes with a splash- and spill-proof Straw Lid and a matching stainless steel straw with a soft silicone flex-tip for palate safety.
For the toddler crowd, we also designed a compatible Sippy Lid that quickly turns the 10oz Kid Cup into a spill-free sippy cup. Little ones can start off with the soft spout Sippy Lid and grow into the reusable Straw Lid. Made from food grade silicone, both lids ensure the comfort and safety of developing mouths, with a handy pull tab to help adults easily pop them on and off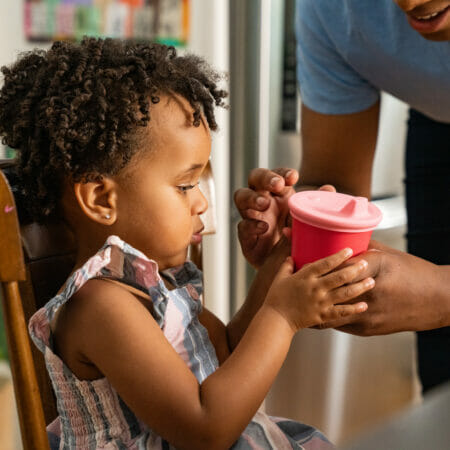 We make both the Kid Cup and the included straw with certified 90% post-consumer recycled steel.
This a giant step toward a smaller carbon footprint. In fact, by switching to recycled steel across our line, we have reduced our greenhouse gas emission from the steel we use by 50%. In addition to the environmental benefits, our durable, BPA-free stainless steel cups and straws will never break or shatter and are safer and more odor resistant than plastic products.
The Kid Cup comes in a rainbow of fun colors. Choose one or collect them all—these convenient cups stack for easy storage.
As a family-owned company, we know from raising our own children that Kid Cups are bound to take some tumbles. Luckily, their bright colors won't chip or scratch thanks to our durable Klean Coat® finish. We worked with a third-party to develop Klean Coat, a nontoxic powder coat finish that is both chip resistant and goes beyond typical standards for human and environmental safety in consumer products. Klean Coat also holds up to wash after wash in the dishwasher.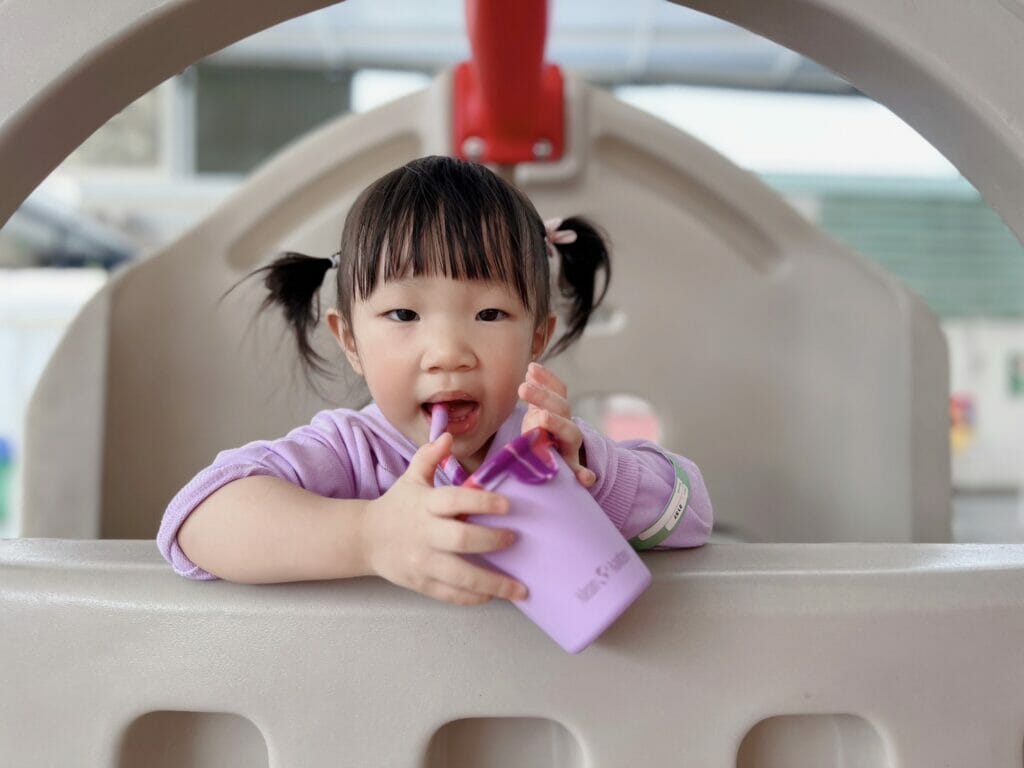 From preschool playdates to backyard adventures and everything in between, the Kid Cup makes staying hydrated easier than ever.
Features
Cup and straw made with certified 90% post-consumer recycled steel

Splash- and spill-proof

10oz size for kid-sized drinks

Stackable

Fits most kid cup holders found in car seats and strollers

Klean Coat® finish

BPA free

Dishwasher safe

Easy to hold for small hands

Straw made of food grade silicone and recycled stainless steel

Straw tip made from safe and flexible silicone

Easy to clean