As a Climate Neutral Certified brand, B-Corporation, and 1% For the Planet Member, Klean Kanteen has always prioritized environmental stewardship; and by remaining a family- and employee-owned company, Klean has had the freedom to stay true to its principles through innovative solutions.
It all goes back to 2004 when Klean Kanteen set out on its mission to eliminate plastic water bottles and introduced the first BPA free reusable stainless steel water bottle. Then, in 2018, Klean Kanteen unveiled Klean Coat, a safe, chip-resistant, durable powder coat finish responsibly developed with environmental and consumer safety at the core.
And now, Klean Kanteen is proud to announce it will make its products with 90% certified 18/8 recycled stainless steel.
As a company committed to creating the world's most sustainable drinkware and food solutions, the environmental impact of sourcing brand new stainless steel has always been top of mind. Luckily, as a family- and employee-owned business, Klean Kanteen can do things other companies can't – follow its conscience. The process wasn't easy, but the end results are worth it.
Starting in January 2022, we will begin shipping our products made from certified 90% post-consumer recycled 18/8 stainless steel. This monumental change will reduce our greenhouse gas emissions from stainless steel by 40%. We're not stopping there, by 2023, 95% of our products will be made from our new recycled steel.
In order to maintain our above industry safety and quality standards and deliver on our Strong-As-Steel guarantee, we partnered with Intertek, a third-party quality assurance certifier. Intertek's certification seal will be on all packaging. In addition, a "90% Recycled Steel" icon will be prominently displayed on packaging as well as engraved on each Klean Kanteen product made with certified recycled steel.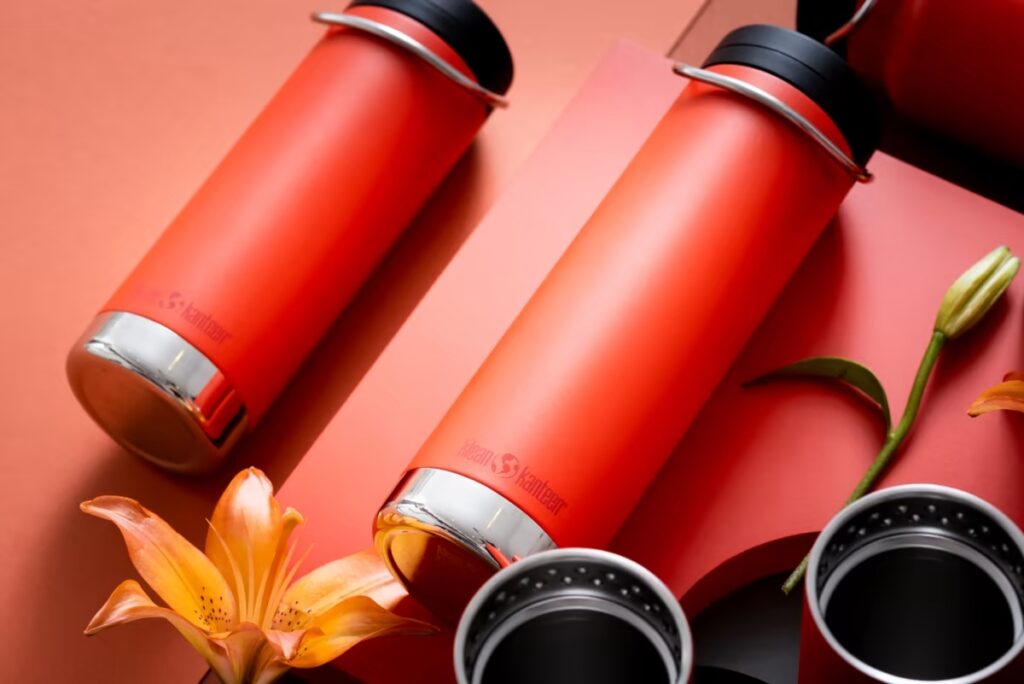 From the very beginning, Klean Kanteens have been built with love— the love of adventure, the love of conserving wild places, and the love of replacing single-use plastic. By using recycled stainless steel, Klean Kanteen is extending the life of raw materials and reducing its environmental impact, all while making the highest-quality products built to last a lifetime.